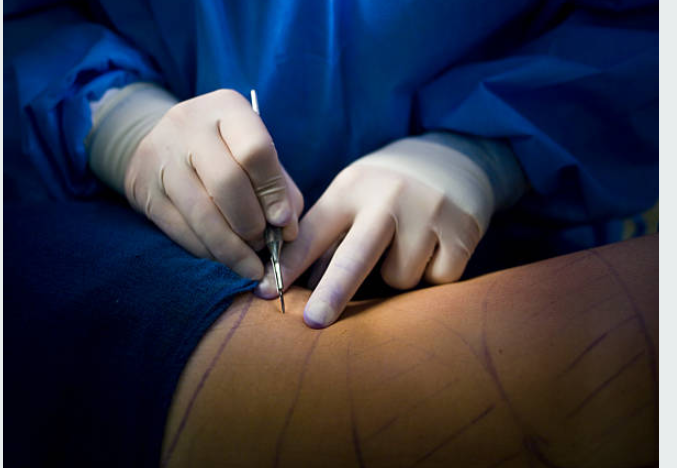 Plastic surgery is becoming more popular. It's a great way to have that perfect body idea you've been dreaming of.
However, seeing pictures of terribly done plastic surgeries might put you off and make you feel intimidated or even afraid about the whole idea. Don't fret! It's all about knowing the mistakes to avoid and the process to follow.
We've got you covered, and will reveal the mistakes to avoid before undergoing plastic surgery. In no particular order, the mistakes are:
Assuming that all physicians are equal
You might have a bad operation if you assume that all physicians are all the same.
All physicians aren't created equal. Select a surgeon who's certified and experienced in the field. If you're in the US, choose a surgeon certified by the ABPS (American Board of Plastic Surgery).
The ABPS gives certifications according to some rigorous criteria, like 6- 9 years of training for plastic surgery.
And if you're in Australia, the Plastic Surgery Queensland surgeons are your sure bet.
The idea is to go for a licensed physician who has the experience and can legally perform surgical procedures.
Choosing to go for cheap pricings
The truth is that plastic surgeries are quite expensive. However, you may find cheap or affordable plastic surgery services, but they might come with a lot of risks.
Most doctors offering discount services might cut corners while not following the proper procedures. You just have to beware of the bargain. If it's cheap or when there are many discounted rates, it means that the surgeon has compromised on the costs and main deal.
More so, it's mostly a red flag if a doctor attempts to convince you to perform extra procedures.
Also, read How Long Does It Take Plastic Surgery to Recover?
Not treating the operation as a Medical Procedure
Some people often forget that plastic surgery is a proper medical specialization. They don't pay good attention to some post-operative care directives.
Ensure to follow plastic surgery as a purely medical issue. For instance, know that your doctor may ask you to stop some activities for a while after the operation. They can also prescribe drugs you must take.
Having the operation for the wrong reasons
Do you know that you may not really need plastic surgery? Ask yourself pertinent questions before you undergo the operation. Do you really need it, or are you expected to undergo that particular operation?
Some individuals who undergo psychological stress believe that plastic surgery would fix or help their problems. This shouldn't be the case. It often leads to more unneeded operations or surgeries to correct an underlying problem.
Not reading about the surgery risks
You may be one of those who think that all plastic surgery is the same. For instance, fat grafting and injections can be risk-free and easy, while some procedures like breast implants, butt implants, and nose surgery are dangerous.
Also, nose surgery can have the risk of irregularities, which the doctor might not be able to control initially. Butt implants have a little, yet significant risk of creating pulmonary embolism.
Study the risks involved before embarking on plastic surgery.
Having unrealistic expectations
Yes, plastic surgery can be great, but it isn't magic. Several people go for plastic surgery with unrealistic expectations at the end.
You need to know some key indicators that explain what can, and can't be done under a specific surgical procedure.
You may wish to be like your favourite celebrities, but not have what it takes to look like them. Always set realistic expectations that align with your physique.
Not asking about the accredited facilities
It's always good to question the credibility and reliability of the operation facilities you'd be using.
Board-certified surgeons operate only in accredited ambulatory hospitals equipped to react to any medical emergency.
Go for a facility with a medical team that has training, equipment, and support to respond to any life-threatening situation. For Brisbane plastic surgery, you can go to Plastic Surgery Queensland.
You don't know the 3R's- Results, Recovery, Risk
You need to feel comfortable with the anticipated results according to the plastic surgeon before and after photos.
In other words, enquire about the surgeon's meaning of beauty, examine their before and after photos. Plastic surgeons have their aesthetic style of beauty.
The idea is to ensure your idea of beauty matches theirs. Know that all procedures have risks, and most operations have their downtimes. Be ready for what you'd see in the initial 24 to 48 hrs of the operation, as well as the long-term prognosis.
What's more, ensure the plastic surgeon tells you how they're trained to avoid risks while assuring you of results.
It's crucial to ask for other opinions. Try to consult other board-certified surgeons and ask for their advice. You can even ask for patient references.
You can click here to have a complete range of cosmetic surgical procedures that treat all areas of the face, body, and breast.
You don't hear from past patients
Patient reviews and testimonials can make a difference. Testimonials and reviews from reliable sources can help your decision-making.
Check out the past reviews concerning the doctor's experience, skill, and demeanor. Know if the surgeon is known to be communicative, easy, and friendly.
All these can offer you a practical insight on things to expect from the doctor and their facility.
Conclusion
Plastic surgeries have been reshaping and changing people's faces and lives since the last decade.
Good plastic surgery can provide you with a lot of benefits but you need to avoid the above-listed mistakes.
In the meantime, you'd probably want to learn more about plastic surgery. If so, book a session with Plastic Surgery Queensland today.
Contact us for personalized consultations today! Our team of professionals is always available to walk you through the entire process.