FOUR LOCATIONS ONE EXPERIENCED TEAM
Abdominoplasty Surgery
Abdominoplasty is a procedure to reduce a protruding abdomen through a full re-draping of the abdominal skin as well as tightening of the muscles of the entire abdominal wall.
What is Abdominoplasty?
Abdominoplasty may help individuals who have experienced pregnancy or lost a significant amount of weight, but still possess excess skin and fat in their abdomen.
A good candidate for an Abdominoplasty surgery
is someone who is close to his or her ideal body weight, but still possesses a large fat deposit or loose abdominal skin that will not respond to diet or exercise. Those who are still planning on losing weight, or are planning future pregnancies, may want to consider waiting before undergoing an Abdominoplasty. The medical benefits of Abdominoplasty can include improvements in continence, back pain and skin rashes under excess skin.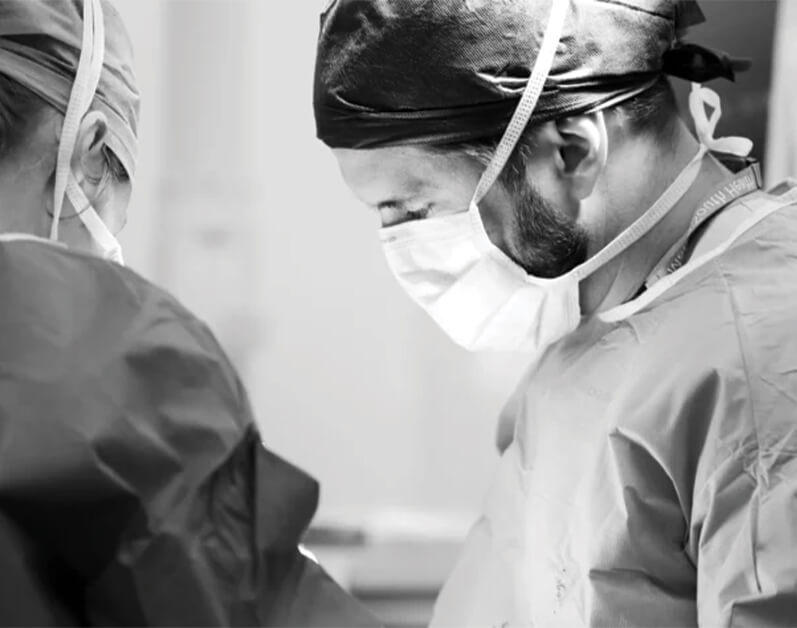 Four Locations
One Experienced Team
Interested in finding out more?
How it works
1. REFERRAL
We require a GP referral for all surgical procedures. Please book in with your GP to discuss and obtain a referral.
2. CONSULTATION
After referral, you will have two consultations with our team prior to booking in your procedure. The first consultation will be with the surgeon who will be performing your procedure and will be in-person – this is a great time to discuss the specifics of your situation, the outcomes you are hoping to achieve, your personal health and lifestyle concerns and attributes, along with all possible treatment options, the recovery process and any risks involved. Your second consultation may be with your surgeon again, or could be with another of our team who is qualified to consult on your treatment. At least one consultation must be in-person at one of our practices.

After your two consultation appointments, you can provide signed consent for the decided upon treatment and your procedure will be booked in. There is a 7 day cooling off period from the day of your signed consent.

If you are under the age of 18 years, please contact us directly to discuss your consultation process as it will differ to the process for adult patients.
3. abdominoplasty procedure
A full Abdominoplasty operation is designed to reshape the entire span of the abdomen. Loose skin, fat, scars and stretch marks are removed and the abdominal musculature tightened over the length of the abdomen to flatten the contour and reduce the abdominal apron. The umbilicus (belly button) is also reshaped and repositioned to a more aesthetically desirable location.

The surgery is undertaken under a general anaesthetic.
4. POST
PROCEDURE
CARE
We recommend a two night hospital stay after your surgery for pain relief and supervision by medical staff. A Garment will be fitted in the hospital and will need to be worn for 6 weeks.
Driving is not recommended for the first 10 days after your operation and exercise should be kept to a minimum for 6 weeks.
RISKS AND COMPLICATIONS
Like any surgery, a tummy tuck procedure comes with risks. You should discuss the risks in detail with your surgeon. You should also discuss the risks of having anaesthetic with your anaesthetist.

Before and after
COMING SOON
FAQs
If you are fit, healthy and capable of undergoing a general anaesthetic, this surgery may be suitable for you. Our experienced team will work with you to understand your unique goals and needs to ensure this surgery is suitable for you.
The ideal preparation is to stay fit and healthy by maintaining a good diet, with good sleep, minimising alcohol intake and not smoking.
We believe in finding the best treatment option to match a patient's requirements and their financial circumstances. Please make an appointment to discuss costs in detail.

There are many low-cost options both in Australia and overseas and great care should be taken when dealing with a surgeon who is not an ASPS / AHPRA / FRACS recognised Plastic Surgeon. Unfortunately, many patients confuse plastic surgeons with cosmetic surgeons (as recently mentioned in the ABC Four Corners report) and the training varies significantly.
Always ask your surgeon about their experience. We recommend that you ensure your plastic surgeon has undertaken over 12 years of post-medical specialist training. It's also recommended to always seek second opinions if you have concerns. Ultimately you should feel comfortable with the surgeon you are seeing.
Subscribe
Subscribe to emails to hear more about our procedures, surgeons, after care and more.
Plastic Surgery Queensland advocates the National Law and Australian Health Practitioner Regulation Agency (AHPRA) guidelines that any surgical or invasive procedure carries risks. Before proceeding, you should seek a second opinion from an appropriately qualified health practitioner.
© Copyright 10/12/2023 | All Rights Reserved | Plastic Surgery Queensland |
Sitemap
| SEO by
DMB Digital