FOUR LOCATIONS ONE EXPERIENCED TEAM
LASER SKIN REVITALISATION
CUTERA's signature Laser Genesis™ procedure for skin revitalisation.
WHAT IS CUTERA LASER GENESIS?
Laser Genesis™ delivers micropulses that target microvasculature to stimulate collagen creation, improving the appearance of ageing while also treating conditions associated with redness.
Laser Genesis™ can help restore skin's youthful glow and appearance.

The individual treatment results are subtle, but the overall effect of multiple treatments can be quite dramatic. Laser Genesis™ can treat diffuse redness with little to no downtime, improve acne and surgical scarring, stimulate new collagen production to reduce the appearance of fine lines, and naturally create luminosity in the skin.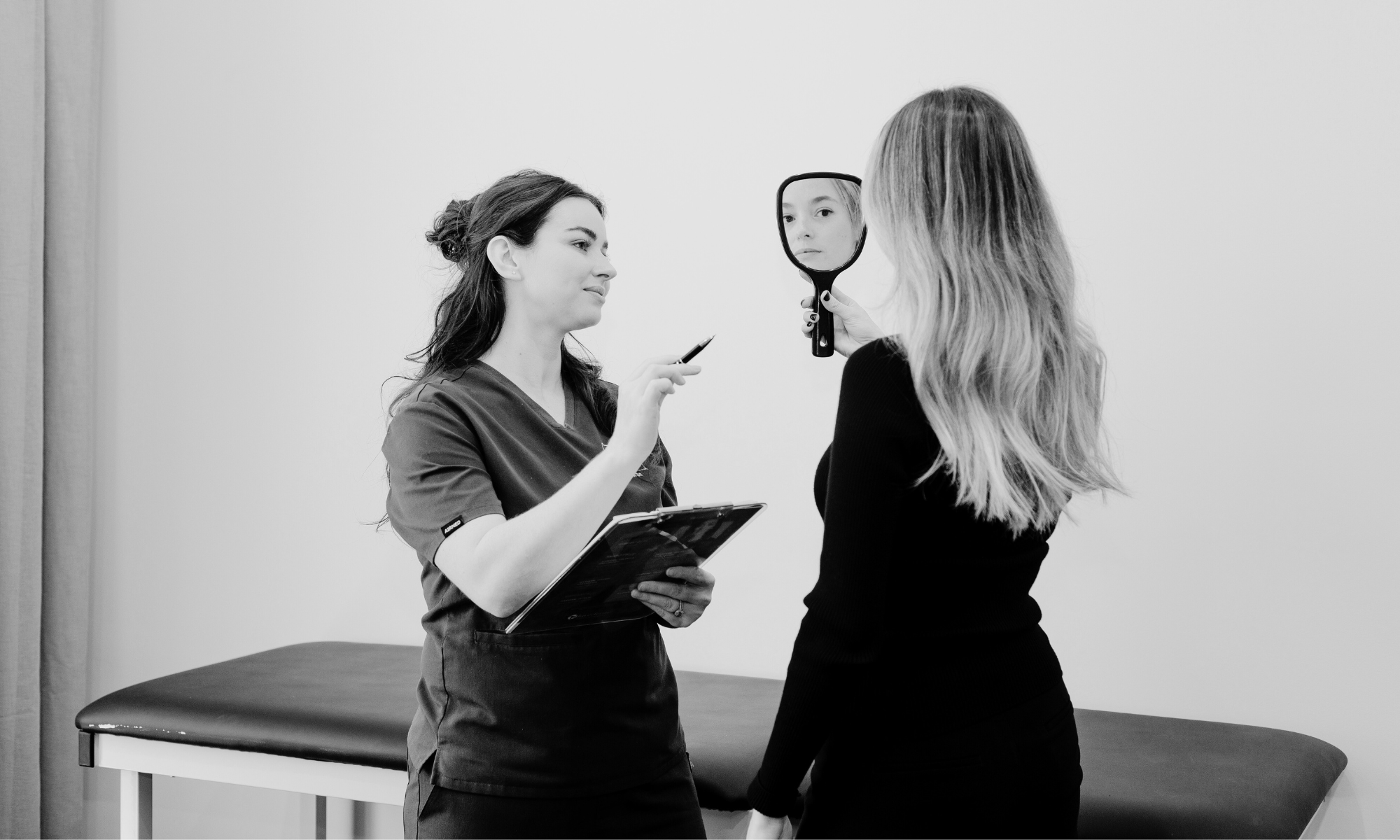 FAQs
Laser Genesis™ starts at $300 per treatment depending on the area being treated.
All patients seeking laser treatment must have a consultation with our dermal clinician to consenting to the procedure, this can either be in-person or by video. In this consultation we will discuss your the results you're trying to achieve and your reasons for seeking this procedure. Please note that our dermal clinicians are required by regulations to refuse to consent to a procedure if they believe it is not in the best interests of the patient.

If you are under the age of 18 years, please contact us directly to discuss your consultation process as it will differ to the process for adult patients.

Laser Genesis™ is considered a lunchtime treatment. A small amount of redness may be present for a few hours post procedure but quickly dissipates.
Absolutely! Laser Genesis is very effective on treating the skin of the neck and chest especially if conditions such as Polkliderma are present.
On average, you may require four to six treatments in order to achieve optimal results. Every patient's condition and needs vary.
When considering a laser treatment you should always ensure the laser technician is licensed through QLD Radiation and Health. All dermal clinicians at Plastic Surgery Queensland are licensed through QLD Radiation and Health.
QLD Health legislation requires: "Any business that uses Class 4 lasers to deliver their service must be licensed. The person operating the equipment is also required to have a license"
"Class 3 lasers do not currently need to be licensed"
As the consumer it is important to be well informed making a decision for facial treatments. Price should not be the only determining factor.
This treatment is available at our Sunshine Coast practice.
Interested in finding out more?
Plastic Surgery Queensland advocates the National Law and Australian Health Practitioner Regulation Agency (AHPRA) guidelines that any surgical or invasive procedure carries risks. Before proceeding, you should seek a second opinion from an appropriately qualified health practitioner.
© Copyright 10/12/2023 | All Rights Reserved | Plastic Surgery Queensland |
Sitemap
| SEO by
DMB Digital