FOUR LOCATIONS ONE EXPERIENCED TEAM
SKIN CANCER surgery
As skin cancer specialists, we treat common malignant skin lesions with a focus on melanoma surgery. Skin Cancer treatment involves the removal and reconstruction of the area to minimise the appearance of scarring, where possible.
What is SKIN CANCER?
Skin cancer is the uncontrolled growth of abnormal skin cells. It is the most common of all cancers. Australia has the highest incidence of skin cancer in the world; more than two-thirds of the Australian population will develop a skin cancer of some kind during their lives.

Skin cancer usually occurs in people who have been exposed to too much ultraviolet (UV) light from the sun. People in the higher risk category of developing skin cancer usually have:

- Fair skin and freckle easily
- Light-coloured hair and eyes
- A large number of moles, or moles of unusual size or shape
- A family history of skin cancer or a personal history of blistering sunburn
- Spent a lot of time working or playing outdoors
- Intense, year-round sun exposure.

This includes people who live closer to the equator, at a higher altitude, or in any place that gets intense sunshine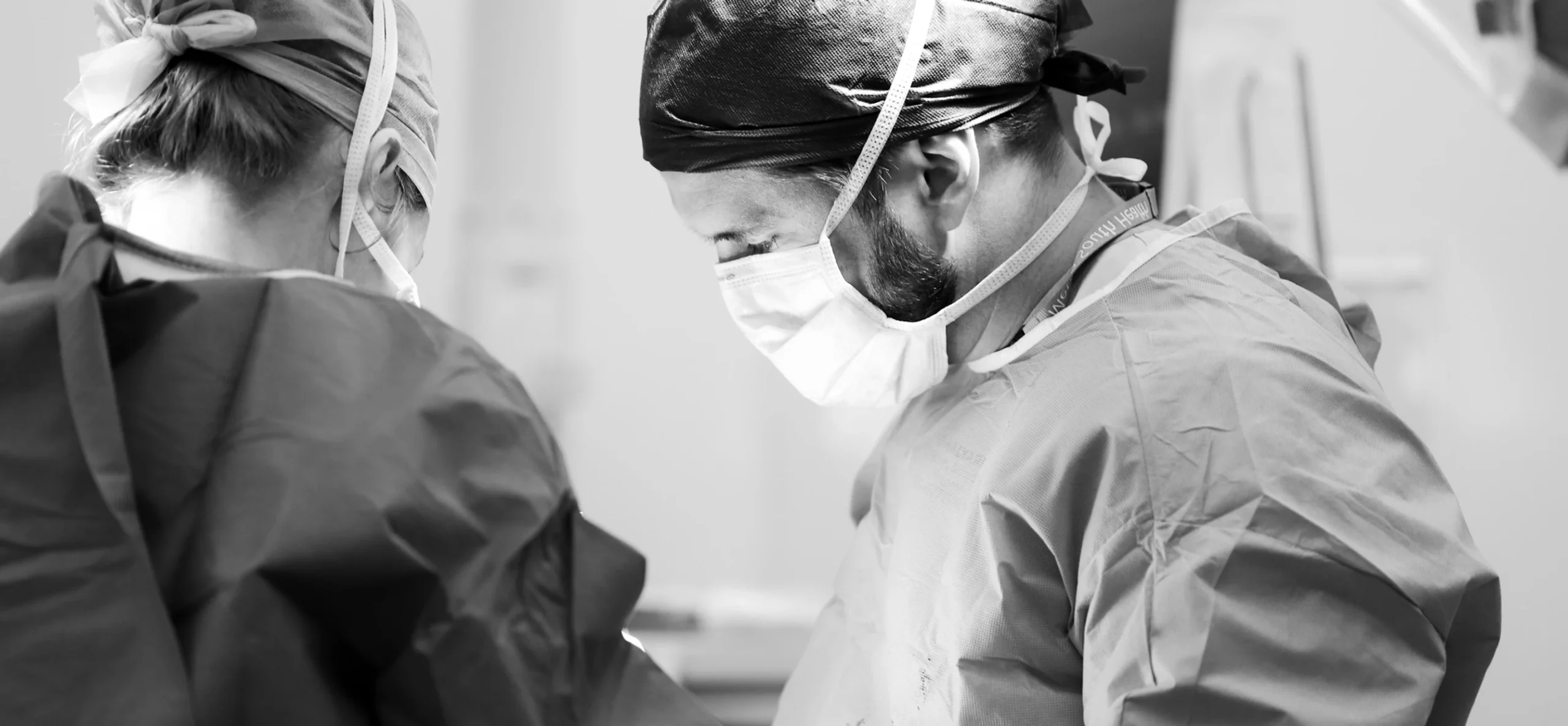 FOUR LOCATIONS
ONE EXPERIENCED TEAM
Interested in finding out more?
FAQs
There are three main types of skin cancer:
Basal cell carcinoma

Squamous cell carcinoma

Melanoma
The ideal preparation is to stay fit and healthy by maintaining a good diet, with good sleep, minimising alcohol intake and not smoking.
Always ask your surgeon about their experience. We recommend that you ensure your plastic surgeon has undertaken over 12 years of post-medical specialist training. It's also recommended to always seek second opinions if you have concerns. Ultimately you should feel comfortable with the surgeon you are seeing.
Skin cancer needs to be treated promptly as it can be just as life threatening as any other cancer if left untreated. The danger of skin cancer is that it can spread (metastasise) to other parts of the body if treatment is not undertaken. Melanoma and all other skin lesions can be treated both in hospital and on-site in our procedure room.
Skin cancer treatments are generally performed after a referral from your GP or skin cancer clinic doctor. Please see your GP if you are concerned about a mole or area of skin and are seeking confirmation of skin cancer.
We require a GP referral for all surgical procedures. Please book in with your GP to discuss and obtain a referral.

Plastic Surgery Queensland advocates the National Law and Australian Health Practitioner Regulation Agency (AHPRA) guidelines that any surgical or invasive procedure carries risks. Before proceeding, you should seek a second opinion from an appropriately qualified health practitioner.
© Copyright 10/12/2023 | All Rights Reserved | Plastic Surgery Queensland |
Sitemap
| SEO by
DMB Digital